"Team building" has become a buzzword in recent years, and has many connotations. In terms of corporate development, team-building exercises are important not only for the immediate experience of the activities performed by the team, but also for thegroup skills, communication and bonding that result aftereffective events and activities.


These events include variousexciting activities which involve resolving of problems through group discussion, planning of resources, coordination, delegation and time management to achieve an ultimate goal. This goal can solely be attained through teamwork, working hand in hand.
TEAMBUILDING PROGAM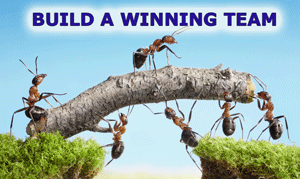 1 Day - "Build A Winning Team"Program
(HRDF CLAIMABLE)
PENANG TEAMBUILDING ACTIVITIES


PERAK TEAMBUILDING ACTIVITIES
Our corporate clients are from various sectors such as consumer retails, manufacturing, hospitality, finance services, non-government organizations and etc.