PENANG TEAM BUILDING

Metro Bike proudly recommends our very own "Penangful" corporate event for corporate bonding and development. This event includes various exciting activities which involve resolving of problems through group discussion, planning of resources, coordination, delegation and time management to achieve an ultimate goal. This goal can solely be attained through teamwork, working hand in hand.
"Team building" has become a buzzword in recent years, and has many connotations. In terms of corporate development, team-building exercises are important not only for the immediate experience of the activities performed by the team, but also for the group skills, communication and bonding that result after effective events and activities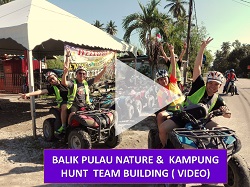 Balik Pulau Nature & Kampung Hunt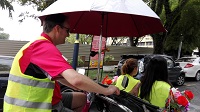 Penang Teambuilding + Company Retreat
3 Days + 2 Nights ( HRDF Claimable)
IPOH TEAM BUILDING
Metro Bike's latest  IPOH Team Building Treasure Hunt Program will  take  you on a wonderful journey to experience the best of Ipoh's tantalising cuisines and its exciting activities and unique  sites. 
Ipoh, the capital of Perak, one of Malaysia's thirteen states.  Located by the Kinta Valley, Ipoh was once upon a time the most productive tin mining area in the world.
However, today Ipoh has taken a shift.   It is now a popular destination, much sought after by tourists  both local and foreign due to it being  easily accessible by road, rail and air  with direct air linkages  to the neighbouring states of Malaysia and  to the major gateway of Singapore.