ABOUT US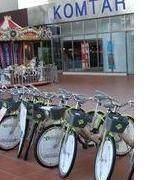 Our Products & Services

Metro Bike is a unique, eco-friendly bicycle tour company in Penang that provides quality bike rentals. Whether you take in our quality bike rentals, or organize a company biking event with Metro Bike, you are guaranteed to have a good time!

We are a locally owned, independent and green company. We believe that the best, healthiest and most exciting way to see Georgetown is from the saddle of one of our well maintained, comfortable and safe bicycles.

We ourselves are residents of this beautiful city, bicycle aficionados, lovers of architecture, history and travel, who are committed to a 21st century bicycle revolution. Bicycling, for transportation and pleasure, is our lifestyle.

We want to spread this joy and convenience of seeing Penang George Town city, experiencing all the delights and historical sites on two wheels.

Our mission continues to be providing exciting, healthy and eco-friendly bicycle rental and tours to visitors and residents of Penang George Town. Our goal is to get more people out riding bikes and embrace a healthier, greener lifestyle. Our entire team, from our partners to our staffs are passionate with our work and love to also share the wealth of Penang island heritage with you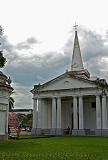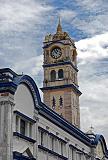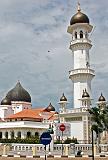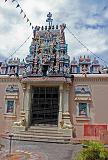 WHY CHOOSE Metro Bike?

Metro Bike lets you get close to the action - soaking up the sights and sounds from ground level, cruising through some of the most historic streets and neighborhoods in Penang. There are no walls or windows on this tour, and every rider is a part of the city. Be part of this historical city, even for a few hours. Every rider get a real feel for the people and culture of one of the most dynamic, historic and exciting cities in the world.

Riding an Metro Bike bicycle comfortably through the city is the perfect healthy alternative to sitting passively in a tour bus or pounding the pavement for hours.
UNESCO GEORGE TOWN HERITAGE CYCLING PROJECT SPONSORS
Metro Bike is blessed to get full supports from various sponsorships in actualizing Penang "UNESCO George Town Heritage Cycling Project". We would like to take this opportunity to thank our project sponsors who are:
1) Tourism Malaysia ( http://www.tourism.gov.my/)
Tourism Malaysia's objective is to promote Malaysia as an outstanding tourist destination. We aim to showcase Malaysia's unique wonders, attractions and cultures.


2) Guan Chow Sdn. Bhd. ( http://www.gccycle.com)
Guan Chow Sdn Bhd, a local bicycle manaufacturuer who had assisted Metro Bike to provide an unique bicycle design to cater for the city leisure tour. In addition, these bicycles are specially fabricated & imported from overseas.

3) Malaysia Association of Hotels -Penang Chapter ( http://www.discoverpenang.com.my)

One of Metro Bike's key business objectives is to equip the foreign tourists with an eco-friendly green mobile transport to travel around George Town attractions in free and easy manners. MAH-Penang Chapter committee members have given us full courage to promote our project across its members with approximately 35 hotels in Penang island.
4) Penang Hoteliers Association
Beside MAH-Penang Chapter, Metro Bike also obtained helpful hands from Penang Hotelier Association to promote this bicycle project across all its members in Penang island. PHA members offer wide variety of accommodations ranging from hostels, guest houses, inns and motels.