Penang Corporate Teambuilding - HRDF Claimable
Treasure Hunts by Walk, Bicycles and Trishaws

"Team building" has become a buzzword in recent years, and has many connotations. In terms of corporate development, team-building exercises are important not only for the immediate experience of the activities performed by the team, but also for the group skills, communication and bonding that result after effective events andactivities.


Metro Bike proudly recommends our very own "Penangful" corporate event for corporate bonding and development. This event includes various exciting activities which involve resolving of problems through group discussion, planning of resources, coordination, delegation and time management to achieve an ultimate goal. This goal can solely be attained through teamwork, working hand in hand.
Our corporate clients are from various sectors such as consumer retails, manufacturing, hospitality, finance services, non-government organizations and etc.

Heritage Sites' Treasure Hunt
With the inscription of George Town as a World Heritage Site by UNESCO on 7TH July 2008, Penang beautifully stands as the oriental pearl of heritage. Being given a series of clues, participants are put into groups to solve a chain of mysteries that will bring them to discover the hidden beauty of Penang that Penangites themselves might never get to know.
Killing two birds at once, this treasure hunt may be a hard nut to crack, but being able to reveal Penang's hidden beauty and build a strong bond among employees worth it all.

Street Arts' Hunt
In conjunction with Penang's Georgetown Festival, certain old walls of edifices within Georgetown have gained a new lease of life. A few years have passed though, despite the faded paint, these street arts drawn by famous Lithuanian artist, Ernest Zacharevic and other artists will still be able to take your breath away.
Self-fies and group-fies are required to be taken with street arts of Penang being captured into the picture. This activity would require full determination and energy from all participants to hunt for the wanted street arts or murals.



Food Hunts
Penang, famous for its cultural hybrids, is of course well-known for its special delicacies. Metro Bike will definitely make sure your stomach is filled with famous local delicacies that make you eat till you drop. From Chinese Kopitiams to Mamak Stalls, Metro Bike brings you around Penang to enjoy incredibly delicious food till your satisfaction!

* HRDF Training Workshop ( 4 Hours)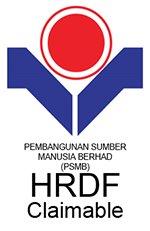 In order to claim for HRDF fund ( min. 8 hours) , the participants will require to extend another 4 hours for indoor teambuild training workshop program.

The training workshop course consists of the learning elements such Bruce Tuckman's team development stages, handling team members' differences and communication problems and constructive conflict management skills.
Ultimate goal delivery for the workshop training program is " To Build A Winning Team" for the organization to move forward together.